Back To Our Services
With a long list of happy customers and solid reputation, our company is a leading provider of garage door repair services. We work with all types of units regardless of their make, size or brand. Rely on us for fixing openers of all ages and designs as well. Our services are available on an urgent and scheduled basis to ensure that homeowners receive adequate help whenever it is needed. Our technicians are experienced and qualified to perform any kind of repair work needed. Interested in having a new wooden garage door installed? Let us take care of the hassle for you. From giving practical shopping advice to adjusting all settings, we will accompany you throughout the process and install the perfect door for your needs. You can also take advantage of our regular maintenance service to keep your door working like new for years to come.
Whatever your trouble
It does not matter what you are dealing with; if it has anything to do with your garage door, we can help.
Some of the things we can help you with are: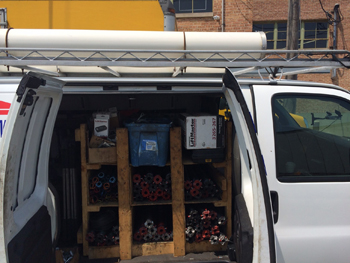 Bent Tracks for your Garage Door

Garage Door Opener Repair

Garage Door Motor Repair

Genie Opener Repair

Liftmaster Sensor Repair

Garage Door Adjustment

Snapped Cables

Off Track Garage Doors

Broken Garage Door Hinges

Garage Door Cable Repair

Broken Garage Door Springs

Garage door repair Parts

Broken Garage Door Glass

Garage Door Replacement Panels
We can repair metal, glass, and wooden garage doors and every type of garage door openers. Screw, chain, or belt drives; no opener is beyond our means. Even the common issue of worn out or broken garage door springs can be fixed quickly and without fail. We have a team of the most professional licensed garage door repair contractors ready to assist you with whatever issues you might be having with your garage door or garage door opener. We have our contractors remain flexible. We understand that your time is valuable. We do our best to make sure we get the job done fast, professionally, and efficiently in order to secure maximum satisfaction of our customers.
Your safety matters
We rely heavily on our garage doors and garage door openers in our daily lives. Dealing with a broken or malfunctioning garage door or garage door opener can be not only a huge inconvenience but can be a danger to the safety of you and your loved ones. Broken garage doors are not safe. It is especially unsafe to attempt to repair or replace your garage door or garage door opener if you are not a trained professional. The small amount of money you save attempting to do the work yourself could lead to costly and traumatic medical bills. Your safety is never worth a small savings. It is always best to call in a certified garage door repair specialist. We understand you're needs, and we value our community, so you can trust us to provide you with the absolute best in garage door repair, Justice.
Don't be Shy
It doesn't matter what your garage door related issues are, we've got you covered. Regardless of your issue, do not hesitate to give us a call or stop by our office and let us help get your garage door needs taken care of.
Back To Our Services